CDT
School Management System
Streamline Your School's Operations with CDT – School Management System
Running a school is a complex and demanding task that requires careful coordination and organization. That's why it's essential to have a powerful school management system that can help you streamline your operations and improve the overall efficiency of your school.
At Creative Digita Technologies, we offer a comprehensive school management system that has been designed specifically to meet the unique needs of schools. Our system is easy to use and provides a wide range of features to help you manage everything from student and staff information to class schedules, attendance records, test, online exams and more.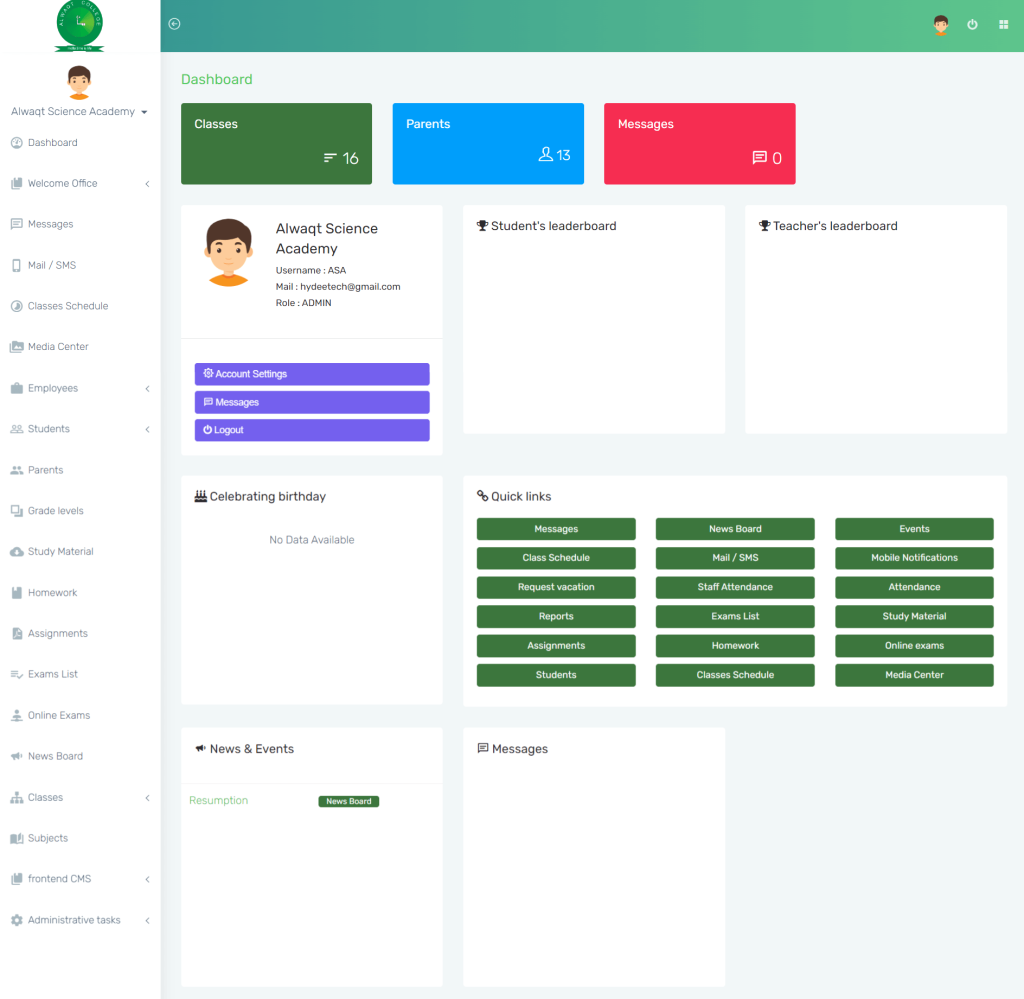 Some of the key features of our school management system include:
With our school management system, you'll be able to access all of the information you need in one place, and easily share it with other teachers and staff members. This can help you to improve collaboration and communication within your school, and make it easier to plan and coordinate activities
At Creative Digita Technologies, we are committed to providing the best possible school management system to our clients. Contact us today to learn more about our system and how it can help your school to operate more efficiently.
Frequently Asked questions