Unlock the World of Technology and Creativity with ICT/Coding for Kids!
Are you looking for a fun and engaging way to introduce your child to the world of technology?
At Creative Digital Technologies, we believe that every child should have the opportunity to explore and learn about technology. That's why we've developed an ICT/Coding program specifically for kids. Our program is designed to introduce children as young as 5 years old to the basics of coding and computer science, in a fun and engaging way.
Our program is tailored to teach children the fundamentals of programming through interactive activities and games that keep them engaged and motivated. They will have the opportunity to develop problem-solving skills, create their own programs, and express their creativity and imagination. With our program, children will learn digital/tech skills such as coding skills for kids, robotics, animation, basic ICT, website design for kids, game development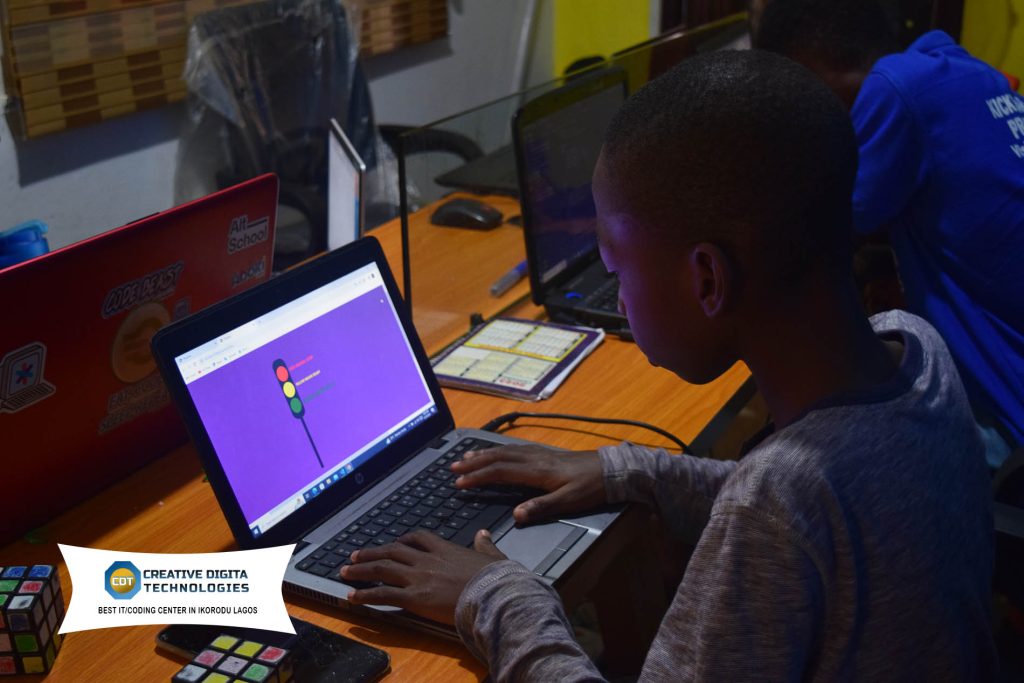 Our ICT and Computer training, Programming and Coding for Kids, and Robotics Classes for kids in Lagos Nigeria will unlock your kid's creativity and problem solving skills in tech. Creative Digita Technologies Programming and Coding training for kids in Ikorodu lagos Nigeria is the best training for your children.
Not only is learning to code a valuable skill for the future, but it also helps children develop critical thinking and logical reasoning abilities. Our program is taught by experienced educators who are passionate about teaching coding to children, they make sure that the learning experience is fun, interactive and effective.
Don't let your child miss out on this exciting opportunity to explore the world of technology. Sign up for ICT/Coding for Kids today and give your child the tools to unlock their potential and creativity!
Scratch Programming For Kids
Robotics & Animation For Kids
Game Development For Kids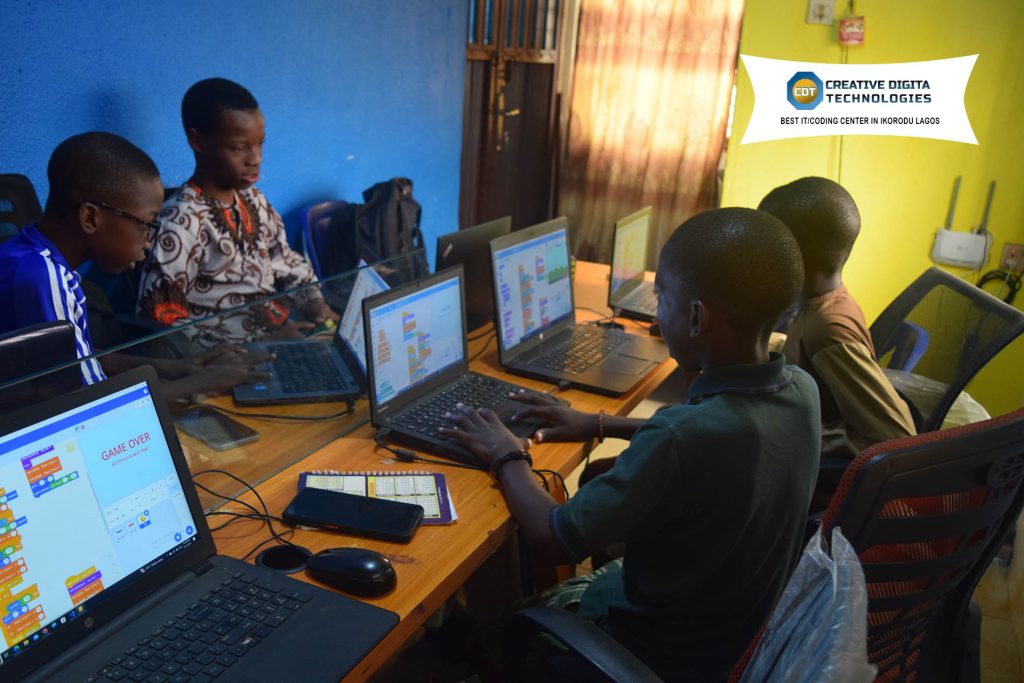 Weekend Coding Classes For Kids
Our weekend code classes runs for 12 weeks every saturdays at the academy No. 67 Isawo Road, Agric, Ikorodu Lagos. Classes run from 10:00am to 12:00pm every saturday.
Kids are expected to come in with their laptop, face mask and writing materials to help them take down key code snippets for later reference.
Certificate of completion will be issued to the kids at the end of the program.
Benefits Of Joining the Academy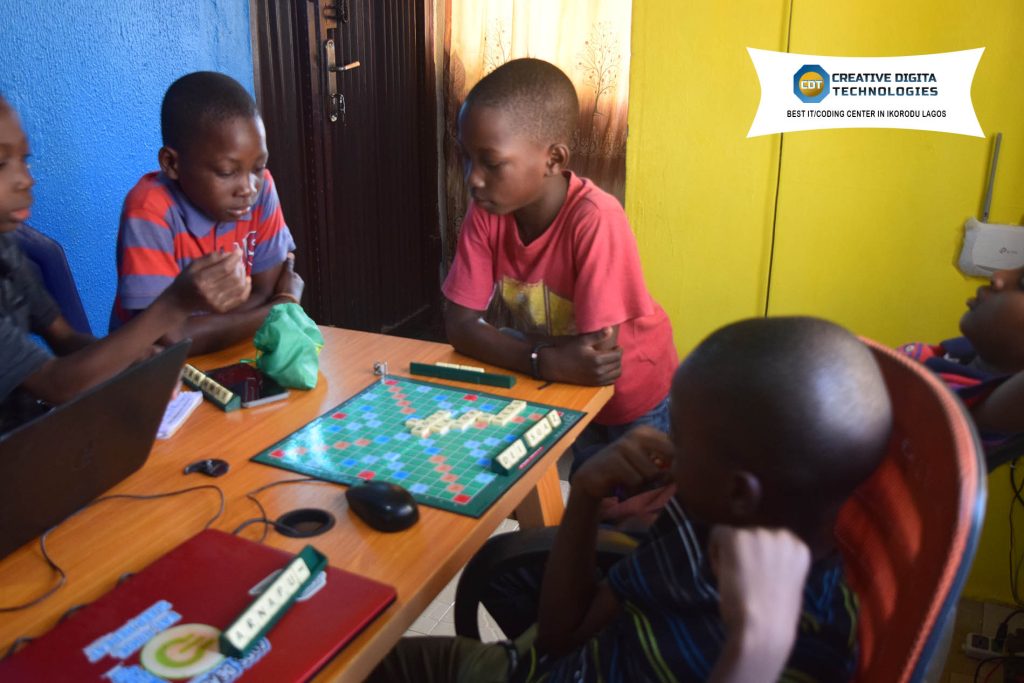 Frequently Asked questions