Empowering the Next Generation of Digital Innovators"
In today's increasingly digital world, having a strong understanding of information and communication technology (ICT) and coding is crucial for success in virtually any field. That's why it's more important than ever to ensure that our schools are providing students with the skills and knowledge they need to thrive in this digital age.
At Creative Digita Technologies, we believe that every student should have access to high-quality ICT and coding education. That's why we offer a range of programs and resources designed specifically for schools, to help educators integrate ICT and coding into their curriculum in a meaningful and engaging way.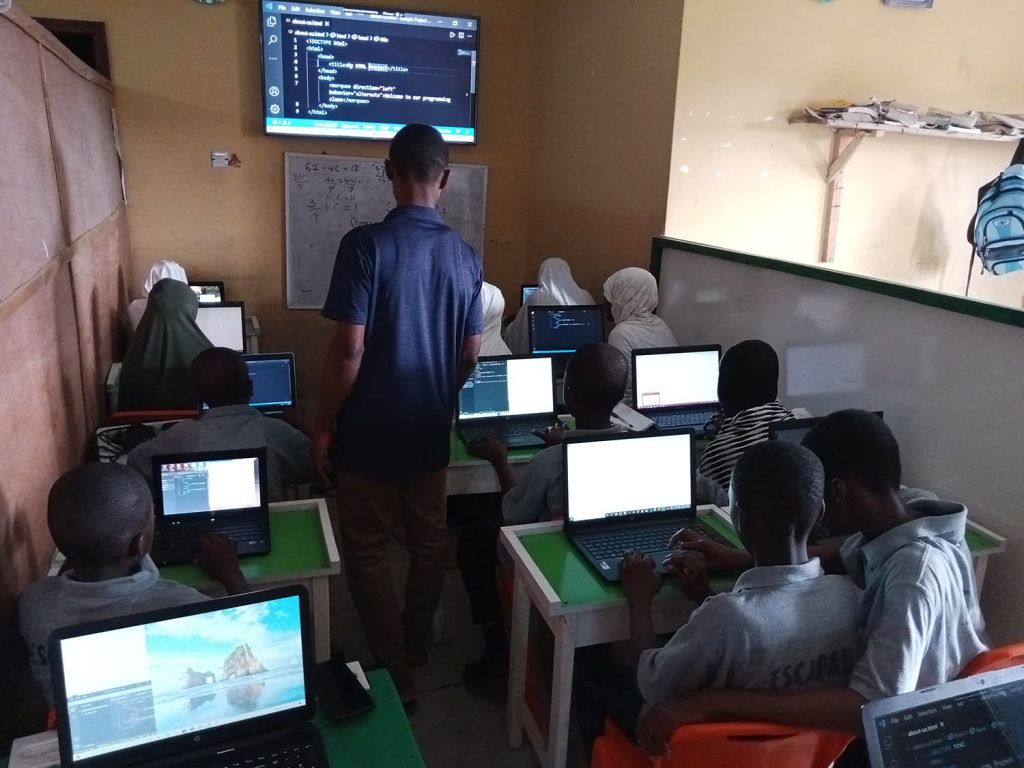 The aftermath of Covid-19 has revealed the need for schools to go digital, so it is important that every school and organization introduce ICT, Programming, and Coding classes to their students in other to prepare them for the challenges ahead. Creative Digita Technologies offer virtual and physical training to schools interested in launching their ICT, programming, and coding classes to improve the creativity and problem solving skills of their students.
Our teaching methodology incorporate team based learning, group project development, creative game play etc to help the students develop problem solving and design thinking skills. We provide free consultancy services to school to discuss the requirements and setup for effective learning outcome.
Available program includes:
Scratch Programming For schools
web development for schools
Robotics & Animation For schools
Graphics Design For schools
Game Development For schools
Our ICT/coding for schools includes:
With our program, students will have the opportunity to develop a wide range of skills, including problem-solving, critical thinking, and creativity, as well as a deep understanding of the underlying concepts and technologies that drive the digital world.
At Creative Digita Technologies, we are committed to helping schools provide the best possible ICT and coding education to their students. Contact us today to learn more about our program and how we can help your school prepare the next generation of digital innovators.
Frequently Asked questions